Founded in 1989, ITS is the most reliable LTL carrier in the Northeast serving a varitey of companies from diverse industry groups... companies who are themselves leaders in their respective industries. ITS is able to provide time sensitive cargo shipments through trailer port-to-port transport. We have built ITS on industry leadership in Safety, Service, and Security.
We are dedicated to service and quality. We play an integral role in our customers supply chain management process as we service a variety of high intensity production lines, distribution channels, and customer traffic.
ITS has a fleet of mid size to tractor trailer trucks at your service for small to large loads. We have the drivers, the trucks, and the know-how to get your job done when you want it done.
We are there when you need us!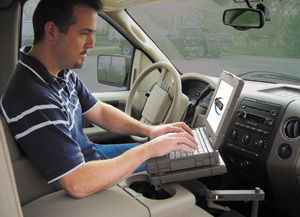 EDI Capable:
Our partnership with Crown Data enables us to connect direct with our customers using other EDI providers like Descartes, ExWorks and TradeShift.  We are able to receive inbound alerts, provide shipment notifications and Invoice electronically with our EDI customers.   We also can provide a portal to submit a pickup or delivery request as well as POD.
• Internation Transfer Service is a Bonded Carrier and a Bonded Warehouse.
• We expertly load and brace ocean containers.

You can be assured of:
• Reasonable rates to fit your budget. • On time pick up and delivery.
• Courteous, experienced drivers.
• Immediate rate quotes
• Air ride vehicles
• Real time tracking.
• Lift gates available.